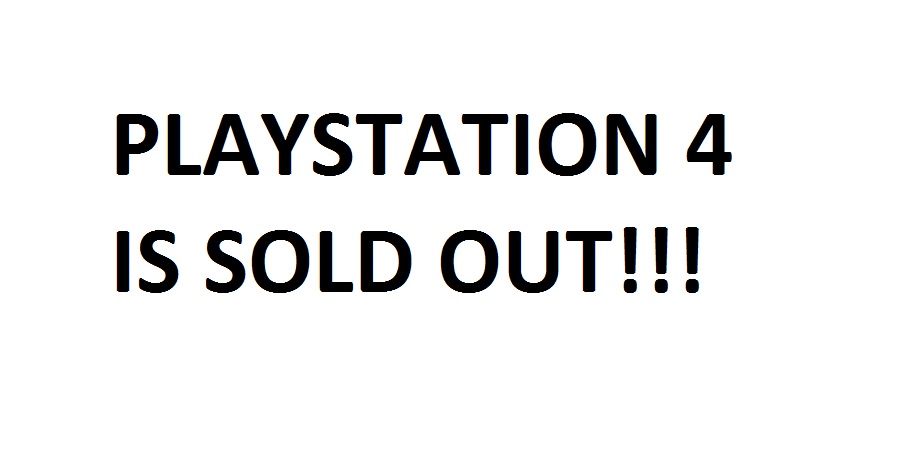 Now that the PS4 is on the market it sold out and to get it now can cost you an arm and a leg. You may be asking, why is the PlayStation 4 so expensive? It's only supposed to retail for $399.
SUPPLY AND DEMAND
The only reason why the cost of the PlayStation 4 is not the suggested retail price of $399 is because there is no more supply of PS4 units left in many of the retail and online stores. They are ALL gone. However there are people out there who bought more than one either by going to various stores or having other people buy PS4s for them.
These people are now reselling the brand new units for a higher price because none of the stores have them anymore and they can easily and freely do this, and make a fist full of money in the process. Is this unethical? You may think it is because you were not the one who thought of doing it, but if you had the means to do so, I am sure you would have just so you could easily double and maybe triple your investment.
I HAD TO REMOVE THE AMAZON LINK FOR THE PS4
Last week I had the link for the purchaseof the PlayStation 4 from Amazon on my blog post page. A couple of days later when I had checked the post I saw that the purchase price went up to $899 – $1,299. I asked Amazon why the price was so expensive and they said.
"…There weren't any available to order. Now, however, there are two available from merchants who are selling them through Amazon for nearly $900 — a great deal above the suggested retail price. Currently, Amazon itself has no PlayStation 4s in stock. As soon as they come back in stock, you should see the price return to the normal level…"
A great deal above the suggested retail price? I don't know about you but if I have to pay above the suggested retail price, then it is not a great deal. This is one of the many reasons why I do not buy any new technology when it first comes out when I can wait a couple more months and buy it when it is cheaper and there is more than enough supply to meet the demand.
If you have any comments or questions, please leave them in the comments section below and I will return with a reply.