By Robert Prescott – Hello! I have spent the majority of my 25 year career as a video games tester in the video game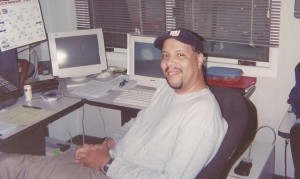 industry, so I know what qualifications are required to become one. About 80% of that time it was as a tester and QA Manager, the other 20% as a Producer.
HOW IT ALL STARTED
Video games were a recreational hobby that I enjoyed as a young adult. I remember how it all started when I was like 10 or 11 years old and that simplistic game called Pong came out. One of my best friends and I would go to a local store that had the Pong arcade game and we would play it for hours on end.
Then in high school we became friends with a guy named Dan Kitchen. Several years after high school, I ran into Dan again. He was working for the East Coast design team of Activision. He said that him and his brother Garry Kitchen were going to start a video game company of their own and asked if I would be interested in working for them. I was like, really!? Heck yeah!
NINTENDO ENTERTAINMENT SYSTEM
I got my start in the video game industry in 1988 as a tester. This was at a time when the Nintendo Entertainment System (NES) was the new console on the scene. I started working for their small startup company of about 8 people. The new company name was Absolute Entertainment and they soon, in about 2 years, grew to about 30 people. Then the company got even bigger.
I have seen and done so many things with video games during my 25 years in the industry. I have been involved with initial design and flow charting. I have had the opportunity to play and beat hundreds of video games before they ever made it to the store shelves. Some never even made it into production, like the infamous Desert Bus from the never released Sega CD and PC game Penn & Teller's: Smoke and Mirrors. I have worked for six different video game companies and managed one of the best testing departments of any Nintendo licensee.
DO YOU WANT TO KNOW HOW TO BE A GOOD TESTER?
I started in a type of job that even today is still an exciting job for those looking to get into the video game industry. Being a tester is a great way to get your foot in the door, even if you do not have a college degree. On this website I will teach you how to be a great manual tester of video games and entertainment software.
I want to share with all of you what I know about being a thorough tester because it's not just about playing games, it is a very demanding and detail oriented job. When I told people what I did for a living they would always say, Cool! Can you get me a job there? LOL If they only knew how hard it really was, they would take back those words.
If you want to test video games then I want to teach you what it will take to succeed in the video game industry as a tester. It is hard work but it is rewarding and at times, quite fun. If it wasn't, I wouldn't have stayed in the industry for 25 years. If you should have any questions, please don't hesitate to ask me in the comments section or send me an email. I will gladly answer your questions.
Happy Gaming!
Robert
Founder of Get Paid Playing Video Games
getpaidplayingvideogames.com
Email: robert@getpaidplayingvideogames.com