FUN!
Though I did have fun while being a tester, I had more when I got to design a video game. Testers can get the chance to design games when the opportunity arises. This happened early in my testing career when there was a very technically minded programmer who didn't have a single bit of game design creativity in him. That's not a knock on him, some programmers are like that. I actually like programmers like that because someone has to work with them to do the game design and sometimes that can be a tester.
This game I designed was a Commodore 64 game called Destroyer Escort. This was a World War II game where you had to escort merchant supply ships across the Atlantic Ocean and protect them from German U-boats, surface ships and aircraft. I designed the missions after actual escort routes the allies took and I designed the ships which were constructed using polygons.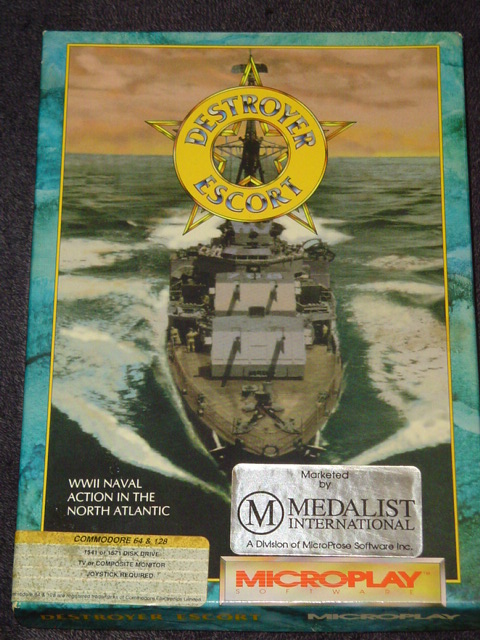 OTHER GAMES THAT I DID DESIGN FOR
Though I did a lot of design for Destroyer Escort I did a little design on RC Grand Prix for the Sega Master System and Game Gear, Flight of the Intruder for the NES, ESPN Sunday Night Football for the SNES, Sega Genesis and Sega CD. I did most of the design for NFL Blitz 2001 for the Game Boy Color, NFL Blitz 2002 & 2003 for Game Boy Advance, Defender for Game Boy Advance and F-24 Stealth Fighter for Game Boy Advance and Nintendo DS.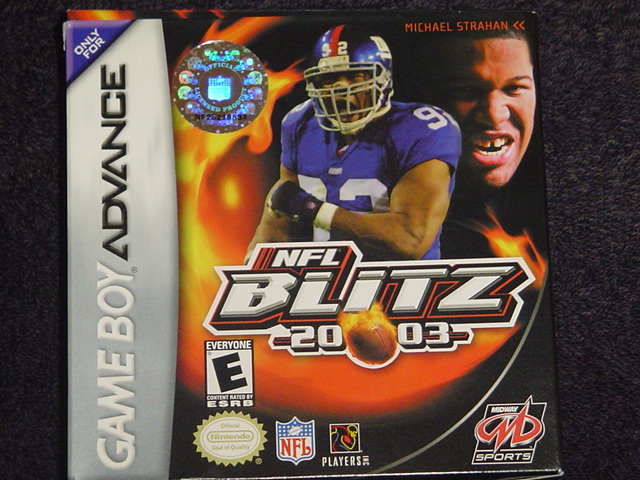 I have also done some level design for the following games: B-17 Fortress in the Sky for Nintendo DS, Megas XLR: Appetite for Demolition for the Cartoon Network's Power Play Games website and Downhill Skiing for the Candystand website. I also did screen layouts for the Weight Watchers 1, 2, 3 Success software program for the PC.
OTHER FUN STUFF I HAVE DONE
Even though it has been rough at times testing more than 200 games over the course of my 25 year career, there have been a lot of fun times too. In addition to the amount of games listed above that I have done design on, I have also had the opportunity to travel with the companies I worked for. Being a video game tester and later as a QA Manager I got to travel to Chicago in June and Las Vegas in January every year for the Consumer Electronics Show (CES). Then to Los Angeles to E3, theElectronic Entertainment Expo, which was also held in Atlanta one year.
Video game companies always need people to demonstrate the games at the shows. Some companies hire just models and some companies also bring one or two testers to do the demonstrations. Fortunately two of the six companies I worked for were like that and I got to travel, all expenses paid!
AFTER HOURS FUN
Once I became a QA Manager I wanted to bring some fun to the testers that worked for me. We all worked hard and we needed some fun times to unwind. I started organizing Friday Happy Hours for my testers at many of the local restaurants and a nearby Micro Brewery. Then it grew to a weekly outing for the entire company. Everyone started calling me the Happy Hour Coordinator.
When I was working for Absolute Entertainment we were located in a big office building with a large lab area with many cubicles, a tech area, a common area and a large office area. Once a month I would organize a capture the flag style game using Nerf Guns. We would always do this at night after everyone had gone home and we would use the entire office space as our battle ground.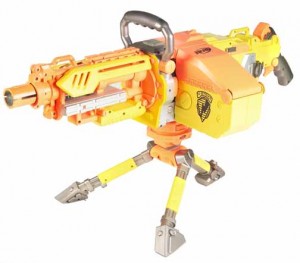 It has always been my belief that work should also be fun, especially when it can be really hard and demanding most of the time. No matter which company I worked for I always tried to do the same things. Come on! It's a video game company! Let's have some fun so we can deal with our tough time-consuming jobs. – If you have any questions and/or comments, please leave them in the comments section below and I'll get right back to you.