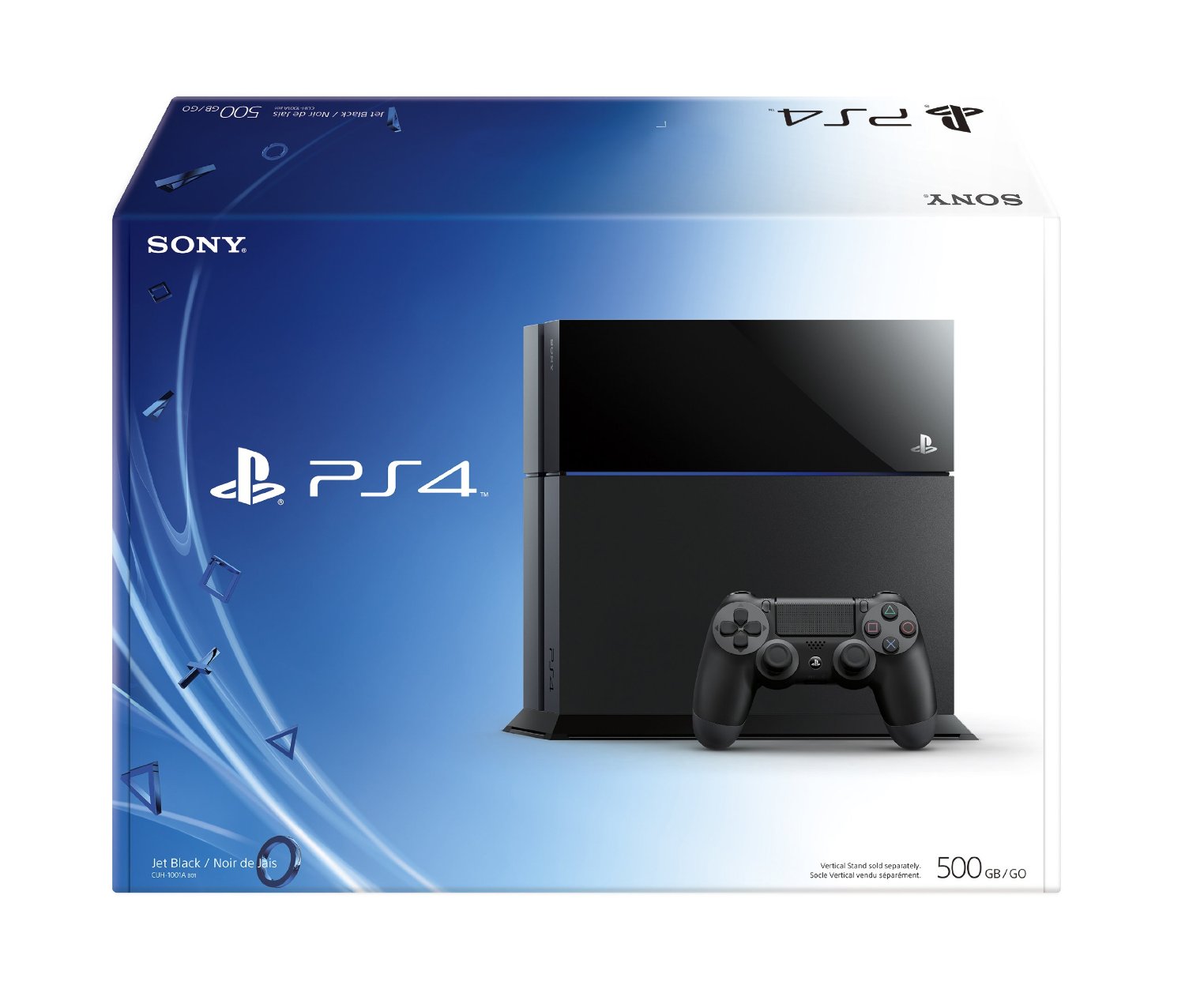 PLAYSTATION 4 IS NOW AVAILABLE FOR PURCHASE
IT HAS ARRIVED! Today, Friday November 15, 2013 the Sony PlayStation 4 is now available in stores all across the U.S. and Canada, everywhere else by the end of the month.
For those who have been drooling since seeing the demonstrations at E3 (Electronic Entertainment Expo) earlier this year, and all of the commercials, my favorite with the two friends fighting and racing against each other, you can now buy the PS4 right here from the Amazon.com link in slide show widget on the right! The link is for the game console and 1 controller only, with a suggested retail price of $399.
There are no games bundled with this game console. It makes it easier for the buyer should they want to get a different game, rather than the few games that are being bundled with the unit. I am also providing a link for an additional controller and one of the hottest games for the PS4 launch, Assassins Creed IV Black Flag. If you should want a different game or two, than make sure to go to the video games section within Amazon, after you add the PS4 to your shopping cart, to add your selected games as well.
With 10 times the power of its predecessor the PS3, the PlayStation 4 is set to launch with more than 20 different game titles. The list below shows only 20 games but I know from friends who work for Sony that there are a few more than the 20 listed below.
* – Angry Birds Star Wars
* – Assassin's Creed IV: Black Flag
* – Battlefield 4
* – Call of Duty: Ghosts
* – Contrast
* – DC Universe Online Ultimate Edition
* – FIFA 14
* – Flower
* – Injustice: Gods Among Us Ultimate Edition
* – Just Dance
* – Killzone Shadow Fall
* – Knack
* – LEGO Marvel Super Heroes
* – Madden NFL 25
* – NBA 2K14
* – NFS Rivals
* – Resogun
* – Sound Shapes
* – Super Motherlode
* – Trine 2: Complete Story