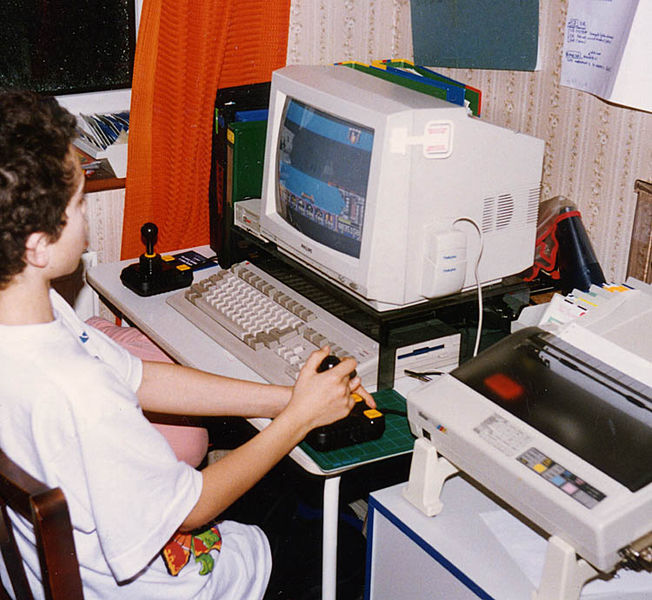 HOW TO BECOME A VIDEO GAME TESTER
Have you ever dreamed about how to become a video game tester? That must be a fun job to play games for living. Have you ever said to yourself, I want to play all kinds of cool games while getting paid for it. Well before you can start you need to know the facts.
Being a video game tester is not all fun and games. Just because you like to play games and you are good at it, doesn't make you a good candidate to become a great tester. There are many other aspects that come into play here. Remember, it is a job first and an important one at that.

WHAT I KNOW THAT I WILL SHARE WITH YOU
On this website I will teach you the basics of what is required to become a good manual video game tester. You will learn what I have learned, while at the same time enjoying some stories I will be telling of my 25 years of experience here in my blog.
I will tell you about how important the testing process is. How demanding the job is, especially when you are working on a tight deadline. I will tell you about the games I have tested for both Nintendo and Sega, as well as PC, online casual games and smartphone apps.
I will also share with you the fun times. I mean after all, when you are working for a video game company there are a lot of fun times too. Fun times like company softball games and happy hours after work. Playing multiplayer games over the internal network with other employees after hours, working the trade shows like E3 in Los Angeles and CES in Las Vegas, company paid pizza dinners when working late, game design meetings, having Nerf Gun wars throughout the office once everyone else has gone home, and coming to work wearing t-shirts, shorts, sneakers and/or flip-flops. Yeah, there is no need to wear formal business attire at a video game company. In fact even the owners come to work in jeans and sneakers, when they are not going to be in a business meeting of course.

DEFINITELY NOT A REGULAR 9 TO 5 JOB
It really is a fun job to have but it is equally as hard and always demanding of your time. It is not a 9 to 5 job. You can definitely expect to work longer than eight hours a day and sometimes more than 5 days a week, during major crunch times. Plus testers are not paid as much as everyone else. However testers can and do become QA managers and producers, who do get paid more. So there is always a way to advance your career out of the testing department.
So sit back, learn as well as enjoy what I have to teach and share with you. Remember to continue checking out this Blog as I will be updating it with testing techniques and memorable experiences that I didn't cover on the other pages of this website.
It is my hope that you will not only learn how to become a good tester of video games but also enjoy the stories I want to share. Just like video game ideas, I have many stories and memories rattling around up in my head that need to get out. I will set them free on this website.
If you have any questions or comments, please leave them below and I will definitely respond back to you. – Thanks!