It's funny but I never thought when I joined the video game industry back in 1988 that 26 years later I'd be writing about my favorite retro video games, especially since they were not called "retro" back then. Well this blog post will be my first of a planned 3 blog series of my experiences and my time in the industry, giving you all a little insight to what it was like way back when.
WHERE SHOULD I START?
Well in the very beginning of my career in the video game industry I came in when the Atari 2600 and 7800 were the current kings of the console gaming systems. The company I was working for was in the process of developing 2600 and 7800 video games for a couple of other video game companies in addition to their own. But there was a newer console that just came on the scene and it was radically different then everything out there. Yes, I am talking about the Nintendo Entertainment System, more fondly known as the NES.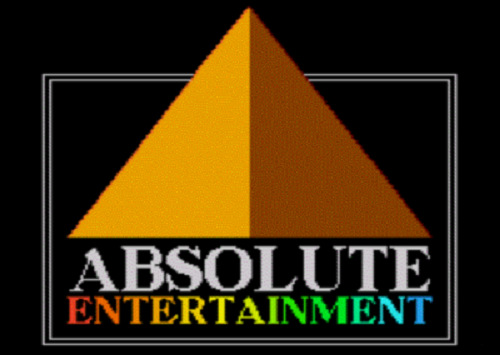 The development company I was working for was a small startup named Imagineering, Inc. and their publishing label name was Absolute Entertainment, Inc. The four principle owners were all former Activision game designers and their number one employee was David Crane the creator of the game Pitfall and one of the original co-founders of Activision.
DAVID CRANE'S FIRST NES GAME
Back then the four owners were busy designing the Atari games for the other companies Imagineering was hired to develop for. However they didn't want to miss the boat when it came to getting their first NES game out on the market, so they assigned that task to David Crane. I remember that day like it was yesterday. The company was located in a basement office consisting of 7 rooms in a northern New Jersey town known as Midland Park.
David Crane was the only employee at the time who didn't work in the office because he lived in northern California. David is a very big man. I am 6'3" and he was at least 2 inches taller and a bit wider. His legendary stature in the video game industry back then was as large as himself. How could it not be with the creation of Activision and Pitfall, just to name a couple?
So David came into the office and I got to meet him and know him personally, I mean after all, I would be testing his first NES game. I didn't get to attend the design meeting, as I was busy testing the Atari games we were trying to get delivered to the publishers they were intended for.
But afterwards before David left I was briefed on what the game was going to be about. It didn't have a name yet but the concept seemed cute and definitely different. Personally, I thought it would be a flop but what did I know, I was just a tester. David was a very successful video game designer.
A BOY AND HIS BLOB
The early portions of the game started coming in for testing and I started to fall in love with this unique and cute game. The game finally had a name and when I first heard it I laughed but after a while it was definitely relevant. The game was A Boy and His Blob for the NES. This was going to be a first of many. The first of many NES games for Imagineering, Inc. & Absolute Entertainment, Inc., the first NES game for David Crane, the first NES game of many that I would test, and the first NES game that I would enjoy playing even outside of work.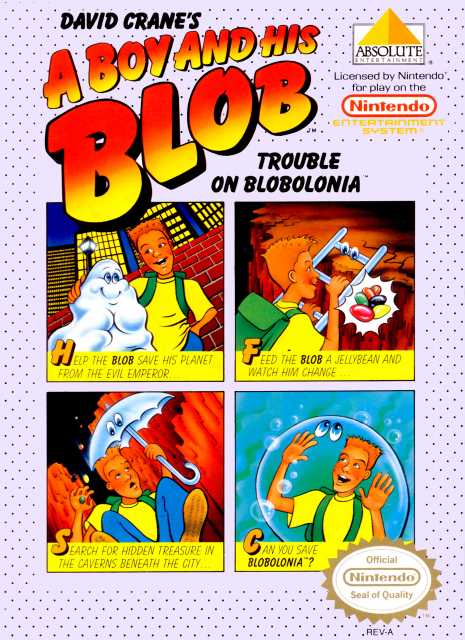 After the launch of the game and other successfully completed development contracts, Imagineering and Absolute Entertainment was growing fast. More people needed to be hired but there was no way to fit them in that small basement office, so the company in 1989 moved to a bigger office in the nearby town of Glen Rock, NJ.
The office was three times the size of the basement office and was located above ground. It was actually on the 2nd floor above a florist, a hair salon and a video rental store. Even though we had a bigger office there were still some employees that had been blessed to work from home, mainly because they lived more than a two hour drive away and space was at a premium as the company was still growing fast.
TWO MORE FAVORITE RETRO GAMES
Being that the company was quickly growing there were games that needed designers that didn't have them. That is when the owners turned to me, now a Lead Tester, to do some game design with one of the outside game programmers.
Of course I jumped at the chance because the game I was asked to design was a Sega Master System game for our label Absolute Entertainment, Inc. called R.C. Grand Prix. Plus I was very much into Radio Control Car Racing at that time and it was my R.C. race car that was used to digitize the car for not just the game title screen but also the car within the game. This became my 2nd favorite retro game.
Then after that game was complete, which obviously I tested too, I was asked to design another video game but this time it was for another company that Imagineering, Inc. was contracted to develop. It was Destroyer Escort for the Commodore 64 and we were developing it for the company called MicroPlay, which was a division of the company MicroProse known for many military style games of that time period.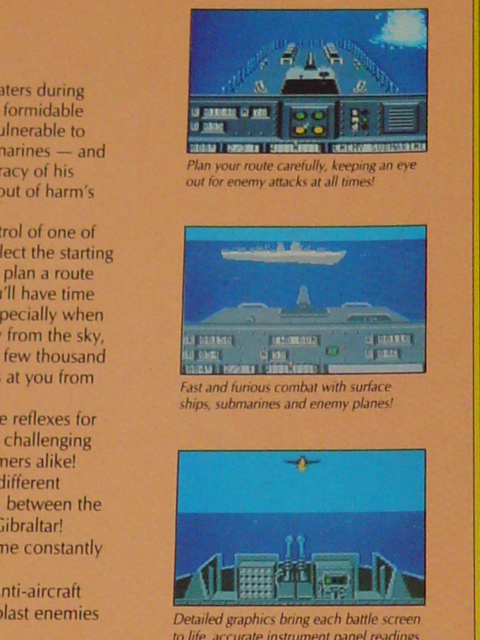 With this game not only did I design the overall escort missions, which I based off of actual World War II escorts of merchant ships in the North Atlantic, but I was also assigned to design the surface ships. This was accomplished by a proprietary polygon building software program designed in-house. It made building those ships a snap. Being that I have always liked military games and that I was the lead designer of this game, it became my 3rd favorite retro game.
MORE FAVORITE RETRO GAMES ON THE HORIZON
These first three retro video games: A Boy and His Blob (NES), R.C. Grand Prix (SMS), and Destroyer Escort (C64), were the first of many more favorite retro and newer video games that I had worked on during my 25 years in the video game industry. In my next post I will continue with my next 3 favorite retro video games that I had helped to develop.
Thank you for reading this post and stay tuned to my website for further updates of this new blog series on my favorite retro video games. If you have any comments or questions, please leave them below and I will be glad to reply back within 24 hours.